**Members**
In an effort to maximize/utilize our Members database, the BMMRC Board of Directors is asking each member to give what type of expertise/skills you have; whether you are an Electrician, plumber or computer programmer or love to clean. It will be helpful to have this in our files, so they can rely on you our members to help out with your perspective specialty skill when needed. The work party detail will be coming up in 2014 and this will be one area you will be needed.
Please email Barbara Sparks – Secretary with your details. Thank You!
2014 Nationals
A committee is forming to organize the 2014 Nationals, if you are interested in helping with the Nationals
Contact: Barbara Sparks
Membership Application Form 
Memberships will be taken starting January 1st. Just click on the MEMBERSHIP button at the left and 
follow instructions. You will be able to fill out the form on your computer and print it out.
You will, however, still need to sign the form and send it to the Club P.O. Box along
with your check. Questions contact 

Barbara Sparks

 or phone 856-935-8769.
Any membership renewal or fee not paid by April 15th will be charged an additional $5.00 late fee.
If you are under the age of 18, you must send in a copy of your birth certificate or 
driver's license as proof of age.

 This is a BMMRC requirement per the BMMRC By-Laws 

Racing Rules and Regulations.
Car Registration Fee
Payable with annual dues.

  

This fee is for Club car registration and must be paid by each Club member registering a car.

 
All registered cars must have been inspected and competed or attempted to compete in at least three (3) point races during the registration year in order to retain its registered Club number for the following year.
All car number re-registrations must be completed before April 1st to assure retention 

of a previously registered 
car number.

  
Contact 

Barbara Sparks

 or (856) 935-8769 for availability of numbers before submitting your 

application.
Pit Spots
Pit spots will be taken starting January 1st. A car owner/driver may prepay the yearly pit space fee in order to 
maintain the same pit space

 from year to year.

  

The assigned car must have been signed in to at least 50% 
of the scheduled

 previous year's races and have fee paid prior to April 1st.

   

 
Questions contact 

Barbara Sparks

 or phone 856-935-8769






---
November 16, 2013 Awards Banquet
A Special Thank You to the following for all the countless hours that everyone put into making this 2013 Award Banquet a huge success !!
To all the people involved in the arrangements of the Awards Banquet; Hall Details–Tammi Garrison, Program Book – Donna Watkins, MC & DJ – Greg Ford, Awards – Greg Ford & Barbara Sparks, Ticket Sales – Sandy Stumpf-Rineer, Desserts – Jeff & Missy Tank, and to all the people that helped/donated with the Chinese Auction.
To Lisa & Harry Roberts of Photo Shack for providing the Class Champions Photos
A BIG THANK YOU to all the car owners, drivers, their families, pit crews, and our fans that were there to show their support in honoring all the drivers on their outstanding accomplishments at the 2013 Awards Banquet.
We are looking forward to seeing everyone in the 2014 Race Season !!
Right to Left: TJ Greve - Champion
2nd Wayne Scott, 3rd Samantha Lieberman, 4th TC Moore, 5th 

Tyler Grau
Top Five 250cc Stock Class
Right to Left: Alex Swift - Champion
2nd Ken Andreas, 3rd Lee Reinhardt, 4th Kyle Melvin, 5th Brett Estep
Top Five 270cc Class
Right to Left: Ken Andreas - Champion
2nd Bill Murphy, 3rd Dave Dornblaser 4th Mark Landwher, 5th Robert Simmerman 
Top Five 600cc Class
Right to Left: Phil Durham - Champion
2nd PJ Williams, 3rd Barry Pollard, 4th Tyler Tank

,

 5th Brett Estep

125cc TC Moore, 270 Open Robert Simmerman, 600cc Wayne Scott Jr.
                 
      Most Improved Driver - Tyler Tank 600cc                                                   Sportsman of the Year - Lew Schwander
                 
Hall of Fame Inductee - Alex Swift                                                          Lifetime Member - Barbara Sparks, Lew Schwander

Henry Fenimore Award - H. James Garrison
---
New Airport Speedway T-Shirts !!
The Racers Auxiliary will have new Airport Speedway shirts on sale soon. Stop by the booth to see prices and sizes.

---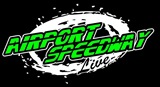 Live Video app for Facebook by Ustream
Airport Speedway Live! will be broadcasted at 7 PM on Saturday nights. Click on the Live! button on the left to go directly to the UStream website. The Airport Speedway Live! logo above and left will take you directly to the Live! Facebook page.
In an effort to stay on the cutting edge of the micro racing in 2013. Airport Speedway has an exciting announcement : WE'RE GOING LIVE! For the 2013 season Airport Speedway Live! will be broadcasting races live on the web. Broadcasts will include all racing events, driver interviews, pit tours and air time for advertisements.
Our goal as Delaware's premier micro racing speedway is to bring in a new audience. Airport Speedway Live! will be targeting an audience from all over the east coast. We are looking for new ways to expand our fan base, and this is it!
Respectfully,
Barry Pollard
Airport Speedway Promoter
856-275-4169
JP.Racing@hotmail.com
---
Visitors
If you are a visiting driver planning on racing at Airport Speedway this season, you must fill out the form for the 1099-Misc. These are for cars not registered with B.M.M.R.C. All Drivers use the Visiting Driver form, Drivers that have a ride with a Car Owner use 1099 Car Owner form ALSO. Please complete the on-line form and print it out, then take the form to the Sign-in booth the first time you plan on racing.
If you are under the age of 18, you must bring a copy of your birth certification or drivers license as proof of age. This is a BMMRC requirement per the BMMRC By-Laws Racing Rules and Regulations.
Race Receivers Are Mandatory
All cars entering the track for all race events must have the appropriate Race Receiver. Cars without a Race Receiver will not be scored unless the Race Receiver was accidentally lost or damaged during the race. Make sure you have one on when entering the track at all times. They will be available for rental or purchase at the sign in booth. See Sandy
Push Vehicles Fee
Anyone with a push vehicle at the Speedway is now required to pay a fee of $25.00 yearly. A sticker will be
placed on the push vehicle as proof of being registered. See any Safety inspector at the track to fill the
form out and receive the sticker..
Rained Out
If you would like to be notified by email or SMS, a new service at no cost is available. Click Rained Out and follow the instructions to sign up.
---

Fast Times
Fast Times recorded by AMB it Software since June 8, 2013 for track size 135'

| | | | |
| --- | --- | --- | --- |
| 600cc Wingless | 270cc Open | 250cc Stock | 125cc |
| Rich Mellor | Ken Andreas | Ken Andreas | Wayne Scott |
| September 28, 2013 | July 13, 2013 | August 17, 2013 | June 15, 2013 |
| 10.182 | 9.519 | 9.694 | 9.931 |

Fast Times
Fast Times recorded by AMB it Software since 2005 until June 1, 2013 for track size 150'

| | | | | |
| --- | --- | --- | --- | --- |
| 600cc | 270cc Open | 250cc Stock | 125cc | Jr 125cc |
| Angelo Mercado | Alex Swift | Ken Cummings | Evan Krautwald | TJ Greve |
| Sept. 8, 2005 | Aug. 20, 2011 | Aug. 27, 2005 | Oct. 30, 2011 | August 4, 2012 |
| 9.581 | 9.687 | 9.919 | 10.134 | 10.153 |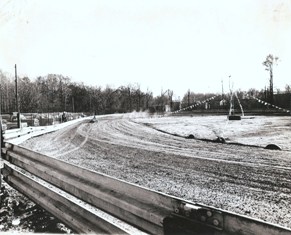 Remember When Slideshow
Remember When Part II Slideshow