---
This website and Airport Speedway Facebook page are the only official sites to be used for information purposes. Please also be aware that there are other Facebook groups/sites are using our name in any combination is unauthorized, because of this we take no responsibility nor are we associated with these unauthorized sites.
If you are identified making written comments detrimental to the Club or track on the internet, i.e. Social Media, you will be subject to disciplinary action.
---
We would like to thank everyone who came out today for Rookie school/Open practice. Everyone that volunteered to help with practice is appreciated and THANK YOU !!
---
Upcoming Events
Car/Safety Inspections
During the dates of Rookie School/Open practice car and safety inspection will be held at the AC Racing parts trailer down in the pits. Times of inspection will be between 10am - 3pm.
Reminder:
Driver's helmet must be a SA 2010 or higher rating, full face coverage type, and have the readable SA sticker inside helmet. In competition, face shield use is mandatory.
April
1 Rookie School 12pm - 12:30pm
Rookie Practice: 12pm -1pm
Open Practice 1pm - 6pm
8 Rookie School 12pm - 12:30pm
Rookie Practice: 12pm -1pm
Open Practice 1pm - 6pm
22 Point Race Welcome Back Night
29 Point Race
---
Want to Race a Micro Sprint?
It will be that time again soon! Airport Speedway will be opening the doors the end of March 2017 for our first of three Rookie Schools. We are looking for drivers who are interested in starting out their racing career at Airport Speedway. 2016 Sportsman and Open Point Champion Lee Reinhardt (856) 275-9340 and Car Owner Patrick Milligan (856) 514-4973 have agreed to provide valuable information to help you get into the racing venue. Contact them if you are interested or have any questions on the fundamentals of racing. Need a Micro Sprint? They can help point you in the right direction as well.
Spread the word; letís make it another awesome race season at Airport Speedway for our fans, and competitors.
---
450 4-stroke
3/1 - A decision has been made to allow the 450cc to compete in the 270 Open class this year.
The 450cc addition to the 270 Open Class is on a trial period for this year. Drivers may join the club but are ineligible to run for points.
450cc 4 - stroke stock bore & stroke, stock cams, stock valves, no porting or polishing, stock RPM. 450cc 4 - stroke engines may use fuel injection with OEM throttle body modified for use with alcohol.
---
Want to Get Involved?
We are looking for BMMRC Drivers who want to get involved. We need 2017 Class Representatives for each Class for better communications. If you are interested in being the liaison between the Drivers and Officers of BMMRC - email your Name/Class to Barbara Sparks . If there is more than one (1) person applying, the BMMRC Drivers will vote on it.
---
Membership Application Form
Memberships will be taken starting January 1st. Just click on the MEMBERSHIP button at the left and 
follow instructions. You will be able to fill out the form on your computer and print it out.
You will, however, still need to sign the form and send it to the Club P.O. Box along
Any membership renewal or fee not paid by April 15th will be charged an additional $5.00 late fee.
If you are under the age of 18, you must send in a copy of your birth certificate or 
driver's license as proof of age.

 This is a BMMRC requirement per the BMMRC By-Laws 

Racing Rules and Regulations.
Payable with annual dues.

  

This fee is for Club car registration and must be paid by each Club member registering a car.

 
All registered cars must have been inspected and competed or attempted to compete in at least three (3) point races during the registration year in order to retain its registered Club number for the following year.
All car number re-registrations must be completed before April 1st to assure retention 

of a previously registered 
Pit spots will be taken starting January 1st. A car owner/driver may prepay the yearly pit space fee in order to 
maintain the same pit space

 from year to year.

  

The assigned car must have been signed in to at least 50% 
of the scheduled

 previous year's races and have fee paid prior to April 1st.

 
---
Sponsorship/Advertising Opportunities
We are actively seeking Sponsors for our 2017 Race Season.
Highlights about Airport Speedway:
Airport Speedway has been offering some of the best racing entertainment for over 50 years.
The track is very fan friendly and offers affordable entry fees and children under six are free.
The Airport Speedway is a 1/8-clay oval racetrack, and is always in good race condition.
This is always an exciting night to treat family, friends, and business associates to a great night out.
We have a great concession stand located right by the grandstands for our fans
Be part of one of this countryís fastest growing spectator sports.
Thank you for your time and for considering Airport Speedway for sponsorship. We at Airport Speedway look forward to having you join our Race Family in 2017.
To become an Airport Speedway Sponsor, please feel free to download the Sponsor Form here
---
2017 Rule Changes
Article VI, Section 1, Page 6
Change wording to:
The following offices are elective: President, Vice-President, Board of Directors and any other position as the Board of Directors deem to be elective. The position of Secretary, Treasurer will be an appointed position.
Section Four, Item 1a), Page 12
Change wording to:
Participants will draw for positions. Deadline for drawing will be one (1) hour before the scheduled start of the Heat Races. Late cars for Point Races will be placed in Heats as though they drew last position according to sign-ins. Drivers will be listed in ascending order according to number drawn on draw list.
Section Four, Rule h), Page 12
Change wording to:
All Feature events will be lined up "Heads-up" from Heat Race finishes followed by "B" Main/Consi finishers. Cars that do not finish; those that are disqualified (either a race DQ or weight DQ) or those that do not start a Heat Race will qualify behind all cars finishing Heat Races.
Section Five, Rule 11, Page 16
Change wording to:
No mirrors permitted on or in any race car. Radio communication equipment permitted on or in any race car that will only be used between the driver and Scorer.
Section Eight, Item 27, Page 26
Add wording:
600cc wingless micro sprints must have their number on right side of car in upper left sail panel; the Minimum number height is six (6) inches.
Section Eleven, Item 4c, Page 30
Change wording to:
Stock OEM or OEM equivalent Crank and Rod, no modifications, aftermarket OEM replacement rods may be used (ex. Wiseco, Vesrah, Hot Rods, Pro-X etc.) Aftermarket OEM replacements cranks are legal pending approval by technical committee.
Section Eleven, Item 4e, Page 30
Change wording to:
One Stock Honda or aftermarket OEM equivalent head gasket must be used.
600cc Micro Sprint Universal Engine Rules
Section Twelve, Item 13, Page 32
Add wording:
b) Fuel tanks must contain a fuel bladder.
---
Visitors
If you are a visiting driver planning on racing at Airport Speedway this season, you must fill out the form for the 1099-Misc. These are for cars not registered with B.M.M.R.C. All Drivers use the Visiting Driver form, Drivers that have a ride with a Car Owner use 1099 Car Owner form ALSO. Please complete the on-line form and print it out, then take the form to the Sign-in booth the first time you plan on racing.
If you are under the age of 18, you must bring a copy of your birth certification or drivers license as proof of age. This is a BMMRC requirement per the BMMRC By-Laws Racing Rules and Regulations.
---
Drivers - Please remember to bring your charged Transponders & Raceivers (channel 898)
---
Rained Out
Airport Speedway uses RainedOut and delivers alerts when needed directly to your mobile phone as SMS text messages or email. If you would like to be notified by SMS or email on events or cancellations, click Rained Out and follow the instructions to sign up.
---
---

Fast Times
Fast Times recorded by AMB it Software since 2005

| | | | |
| --- | --- | --- | --- |
| Junior 125cc | 250cc Sportsman | 270cc Open | 600cc Wingless |
| Ryan Heim | Lee Reinhardt | Alex Swift | Sam Locuson |
| April 25, 2015 | May 7, 2016 | Aug. 20, 2011 | May 7, 2016 |
| 10.454 | 10.190 | 9.687 | 10.288 |
---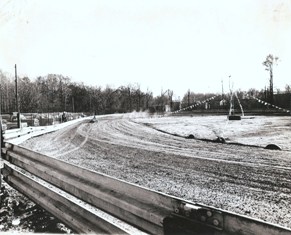 Remember When Slideshow
Remember When Part II Slideshow