---
This website and Airport Speedway Facebook page are the only official sites to be used for information purposes. Please also be aware that there are other Facebook groups/sites are using our name in any combination is unauthorized, because of this we take no responsibility nor are we associated with these unauthorized sites.
If you are identified making written comments detrimental to the Club or track on the internet, i.e. Social Media, you will be subject to disciplinary action.
---
2016 Saturday Night Track Worker Positions
The positions listed below are open for the 2016 Saturday Night Race Season. Typically the season starts in April and ends the first weekend in October with the exception of being closed on holiday weekends, Memorial Day, July 4th, and Labor Day.
Anyone interested in filling any position send your name to Barbara Sparks
Race Director – Please include resume with email
Pit Stewart
Exit Gate
Scale House
---
Junior 600cc Wingless Group
Junior 600cc Wingless group (ages 12-16 yrs) will be making an appearance next year for a few dates (TBD). Anyone interested in participating in this group are encouraged to contact Wayne Scott Sr. (856) 299-3465 or Jeff Tank (302) 420-2842 for more information.
---
Membership Application Form
Memberships will be taken starting January 1st. Just click on the MEMBERSHIP button at the left and 
follow instructions. You will be able to fill out the form on your computer and print it out.
You will, however, still need to sign the form and send it to the Club P.O. Box along
with your check. 
Any membership renewal or fee not paid by April 15th will be charged an additional $5.00 late fee.
If you are under the age of 18, you must send in a copy of your birth certificate or 
driver's license as proof of age.

 This is a BMMRC requirement per the BMMRC By-Laws 

Racing Rules and Regulations.
Car Registration Fee
Payable with annual dues.

  

This fee is for Club car registration and must be paid by each Club member registering a car.

 
All registered cars must have been inspected and competed or attempted to compete in at least three (3) point races during the registration year in order to retain its registered Club number for the following year.
All car number re-registrations must be completed before April 1st to assure retention 

of a previously registered 
car number.

  
Pit Spots
Pit spots will be taken starting January 1st. A car owner/driver may prepay the yearly pit space fee in order to 
maintain the same pit space

 from year to year.

  

The assigned car must have been signed in to at least 50% 
of the scheduled

 previous year's races and have fee paid prior to April 1st.

   

 
Visitors
If you are a visiting driver planning on racing at Airport Speedway this season, you must fill out the form for the 1099-Misc. These are for cars not registered with B.M.M.R.C. All Drivers use the Visiting Driver form, Drivers that have a ride with a Car Owner use 1099 Car Owner form ALSO. Please complete the on-line form and print it out, then take the form to the Sign-in booth the first time you plan on racing.
If you are under the age of 18, you must bring a copy of your birth certification or drivers license as proof of age. This is a BMMRC requirement per the BMMRC By-Laws Racing Rules and Regulations.
---
2016 BMMRC Rule Change Highlights
1. Rule: A 2 Section: Article III Page: 2
Remove committee requirement
Driver Member This membership category is for all drivers. Driver Members have voting privileges and are covered by all required insurance. "I" membership may be upgraded to "Driver" by paying the additional membership fee.
2. Rule: Section 2 Section: Article VII Page: 7
Remove reference sentence - June 1 (midseason)
Proposals for rule changes for the following year must be submitted to any Board member or Club Officer by the first club meeting in September. Rule changes will be decided by the incoming Board of Directors, elected for the following year, prior to the December general membership meeting and announced at the December Club meeting.
3. Rule: Item 3 Section: Two Page: 10
Change wording to:
In the event of cancellation of one or both of the scheduled races due to weather or other circumstances, the next available date that races are run will be designated as the named canceled event in conjunction with the already scheduled event that day. Scheduling is determined by board and promoter and modification to already scheduled event will be done with the clubs best interest in mind.
4. Rule: Item 2 Section: Two Page: 10
Change transponder position to:
AMB Scoring Transponder properly mounted on the right side panel outside the car at a distance of 21 inches from the centerline of the front axle to the centerline of the transponder.
5. Rule: Item 8 Section: Two Page: 10
Delete wording
Cars without a Race Receiver will not be scored unless the Race Receiver was accidently lost or damaged during the race.
6. Rule: Item 1 Section: Four Page: 12
Change lineup format to:
3 week handicapping is in affect – first 3 weeks pill pull only, then lineups determined by 3 week handicapping
7. Rule: Item 4 Section: Four Page: 15
Change wording to:
The season will consist of a maximum of two (2) Non-Points events.  
8. Rule: Item 14 Section: Five Page: 17
Add wording:
Cars not responding to commands via receiver or flagman for one complete circuit will be black flagged and sent to the infield for DNF.
9. Rule: Item 15 Section: Five Page: 17
Jump calls - Change wording to:
Once a jump start is called by the race official, (flagger, race director) the caution will immediately come out, any driver(s) jumping the original start attempt will be warned for the first offense, a yellow display and restart. Any driver(s) jumping a second start attempt will be moved to the rear of the field.
10. Rule: Item 2 Section: Eight Page: 23
Change SA rating to
Driver's helmet must be a SA 2010
11. Rule: Item 3 Section: Eight Page: 23
SFI uniform - Change wording to:
All drivers will wear a SFI rated uniform in good condition, with no holes or tears in uniform. All drivers shall wear SFI rated shoes with socks to cover all exposed leg areas that are not covered by the uniform. It is recommended to wear fire proof underwear and head sock.
12. Rule: Item 4 Section: Eight Page: 23
Safety equipment falls outside of car - Change wording:
If a driver's required personal safety equipment falling outside the race car during the time the car is on the race track, it is the driver's responsibility to stop to retrieve safety equipment. If said equipment causes a caution, then track workers must check each driver for missing equipment. Driver will be permitted to reinstall retrieved safety equipment and must rejoin at rear of field. If a driver is found to continue racing without proper safety equipment, them he/she risks the chance of being DQ'ed
13. Rule: Section: Nine Page: 27
Change all 250 Stock Class reference to Sportsman Class (Need motor rules)
CLASS

MINIMUM WEIGHT

600 LBS

750 LBS

125cc Junior

Up to 136cc

4-Stroke Wingless

single cylinder up to 636cc

any multi-cylinder

over 270cc

up to 637cc

250cc Sportsman

single cylinder liquid cooled 250cc

single cylinder air cooled

270cc

250cc Open

single cylinder up to 270cc
250cc Sportsman Class is for 250cc single cylinder liquid-cooled from the year 1992 and up. Sportsman 250-270cc single cylinder air cooled motors. Minimum weight 600 lbs
14. Sportsman Motor rules
Item 1. Spec 250cc liquid cooled engine
a) The following are the approved engines; 1992 to 2007 Honda CR 250cc
b) Cylinder and head must hold a minimum of 20.5cc of fluid for a compression ratio test.
i) The volume is measured with the head bolted to the cylinder of a race ready engine, when the piston is at TDC (Top Dead Center) and measured to the top of the spark plug threads.
c) The engine must be stock in configuration and appearance with no internal or performance modifications other than those modifications listed below: (all other internal or performance modifications will be considered illegal)
i) Any carburetor
ii) Any pipe
iii) Any fuel pump
iv) Any piston manufactured as an OEM replacement for the approved engine.
v) Power valves may be removed and replaced with a plug.
vi) Clutch linkage and kick-starter assemblies may be removed and plugged.
vii) Remove and weld aluminum lug by chain sprocket on engine side case.
viii) Remove and weld aluminum casting on case half where carburetor rests.
ix) Aftermarket covers may be used for the: clutch cover, ignition and/or power valve.
x) Clutches may be removed and clutch hub may be altered or replaced with an aftermarket hub.
xi) Cylinder modifications any internal modifications that do not alter the appearance of the outside of the cylinder.
xii) Any Honda straight or angled carb insulator boot.
(1) Modifications for carb retention are allowed as long as they do not enhance performance
xiii) Stock Honda head, no inserts.
(1) Head cutting is allowed – must meet 20.5cc fluid test.
xiv) The clutch side may be sealed from the gear case and an additional fill plug may be added.
d) Additional Clarifications
i) Stock Bore
ii) Stock Stroke
iii) Stock OEM Crank and Rod, no modifications, aftermarket OEM replacement rods may be used (ex. Wiseco, Vesrah, Hot Rods, Pro-X, etc.) Aftermarket OEM replacement cranks are not legal.
iv) No base or spacer plates
v) The following stock OEM gaskets must be used and may not be modified: Head
(1) Only 1 Head and Base gasket may be used. Two aftermarket reed gaskets may be used – one on each side of the reed cage, however their thickness must be between .015" and .025". A single aftermarket base gasket may be used; however its thickness must be between .015" and .025".
vi) Ignition must be stock appearing; any plug wire, spark plug or spark plug cap may be used.
vii) Stock OEM reed cage and reeds from a 1992 to 2007 Honda CR250cc model year engine – no modifications
viii) No reed spacer
ix) No case porting
Item 2. 270cc Air Cooled Engine
a) Engines marketed as an air-cooled 250cc displacement or fewer engine.
b) Maximum piston displacement shall be 270cc.
16. 15. Eliminate 600cc Winged class
16. Rule: Item 8 a Section: Twelve Page: 33
Add wording:
Rev limit for all 600cc(nothing larger then 600cc) engines is 16,100.
Delete Specification List chart page 34
---
The Racers Auxiliary will be selling Airport Speedway t-shirts in the candy booth (located under front grandstands) for $15 each. Selected adult sizes are available, and make sure you purchase yours when you visit on Saturdays.
We would like to thank all our shirt sponsors for sponsoring the back of the shirts!!
---
Drivers - Please remember to bring your charged Transponders & Raceivers (channel 898).
Race Receivers Are Mandatory
All cars entering the track for all race events must have the appropriate Race Receiver and ear buds. Cars without a Race Receiver will not be scored unless the Race Receiver was accidentally lost or damaged during the race. Make sure you have one on when entering the track at all times, you will be checked !! They will be available for rental at the sign in booth. See Sandy
---
Rained Out
Airport Speedway uses RainedOut and delivers alerts when needed directly to your mobile phone as SMS text messages or email. If you would like to be notified by SMS or email on events or cancellations, click Rained Out and follow the instructions to sign up.
---
Sponsorship/Advertising Opportunities
VIP Lounge $250
From the exclusive VIP Lounge enjoy a spectacular view of the entire racetrack. Employees, family and friends can relax in this air-conditioned room with comfortable chairs and controlled sound system giving all the play by play action.
Ψ Private use of the lounge for 5 of your guests
Club Member VIP $125
Billboard $250*
Place your 8' x 10' billboard or banner on the speedway backstretch where it is visible to all spectators and racers.
*additional fees apply if artwork provided by speedway
Product Donations
Product donations are given away to spectators and racers during the weekly intermission. Prizes (product donations) are awarded through a drawing from all tickets sold for that event.
---

Fast Times
Fast Times recorded by AMB it Software since 2005

| | | | | |
| --- | --- | --- | --- | --- |
| 125cc | 250cc Stock | 270cc Open | 600cc Winged | 600cc Wingless |
| Evan Krautwald | Ken Cummings | Alex Swift | Angelo Mercado | Sam Locuson |
| Oct. 30, 2011 | Aug. 27, 2005 | Aug. 20, 2011 | Sept. 8, 2005 | Sept. 12, 2015 |
| 10.134 | 9.919 | 9.687 | 9.581 | 10.306 |
---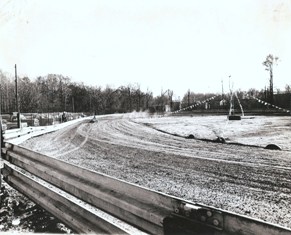 Remember When Slideshow
Remember When Part II Slideshow