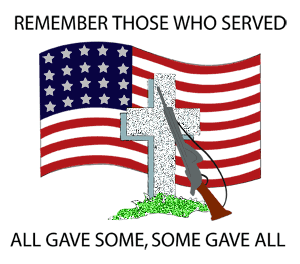 Have a Safe Memorial Day Weekend
---
May 16, 2015
Well as we got the races underway it showed the only race wasn't only going to be the one on the track but the one against Mother Nature. The heat race was proving to be another action pack night with a lot of action packed racing. But as the heat races were coming to an end and our hopes were we would get the whole night in Mother Nature said different and the skies opened up. Despite the tries of our track crew she just proved that she would be the one winning today. We would like to thank everyone that came out and can't wait to see you on our next schedule race event on May 30, 2015 as we will be closed for this week and we hope you have a nice holiday. Fans you have two weeks to prepare your banners for our banner night on the 30th. We will be running our Feature over the next two scheduled race events so be prepared on the 30th for the 600cc wingless and 125cc features and June 13th for the 250cc and 270cc features for a night of jam packed racing.
---
Upcoming Track Events
ATTENTION - Features from 5/17 will be made up on these dates:
May 30 - 600cc Wingless and 125cc
June 13 - 250 Stock and 270 Open
Be prepared for a double header night for your class
May
Sat 30 - Point Race - Banner Night - Banners must be handmade and not to exceed the size of 4'x4' or they will not be judged
Kids and Adults - prizes will be awarded in both categories for top 3 banners
Kids group up to the age 12
Adult group 13 and over
June
Sat 6 - Open Show - Jeff Krautwald Memorial
Annual Jeff Krautwald Memorial Race in honor of former club member Jeff Krautwald, who passed away last year.
On this night we will be running 4 classes of micro sprints: 125cc (ages 10 and up), 250 Stock/Lanco Sportsman, 250/270 Open, and WINGLESS 600cc
Car entry will be $40
All pit passes will be $20
Line-ups for heat races will be determined by pill-pull
The features will be lined up by heat finishing order. The top 6 starters will be at the mercy of a 0,3, or 6 invert pill pull, which will take place after the heats are completed.
Gates open at 2pm
Pill Pull for heats ends at 6pm
Warm-ups will begin at 615pm
Heats will start at 7pm
Features will be 30 laps for the 125 and Wingless 600 Class and 25 laps for the 250 and 270 Class.
***Transponders are required; they can be rented at the track
***Raceceivers are required for our members and HIGHLY recommended for visiting drivers; they can also be rented at the track
Order of events for Warm-ups/Heats/Features:
250 Stock/Lanco Sportsman
125cc
250/270 Open
Wingless 600cc
All cars in each class that take the green in their feature will get paid.
The rest of the payouts are not fully determined at this time, as we work on getting more sponsorships, but they will be posted prior to the event.
Sat 13 - Point Race
---
Drivers - Please remember to bring your charged Transponders & Raceivers (channel 898).
Race Receivers Are Mandatory
All cars entering the track for all race events must have the appropriate Race Receiver and ear buds. Cars without a Race Receiver will not be scored unless the Race Receiver was accidentally lost or damaged during the race. Make sure you have one on when entering the track at all times, you will be checked !! They will be available for rental at the sign in booth. See Sandy
---
AIRPORT SPEEDWAY LIVE
PLEASE SHARE WITH YOUR FRIENDS AND FAMILY
Race fans!!!
Welcome to a new season at AIRPORT SPEEDWAY!!! With that being said, we need your help this year to make AIRPORT SPEEDWAY LIVE a complete success. I need every Driver, Pit crew, Family members and Fans to let everyone know WHO, WHAT, WHEN and WHERE we are and if they can't make it to the track they can still watch LIVE online at www.ustream.tv search "Airport Speedway Live" or go to www.airportspeedway.com and in the menu click on Airport Speedway Live.
There are some new additions to the live feed this year. We are running 3 cameras on the track.
The first camera is on the flaggers stand watching one of the best flaggers in the northeast region along with turns 3 & 4 and the finish line.
The second camera is at the track entrance watching turns 1 & 2 along with cars entering the track and staging.
The 3rd camera will have the entire track in view to see the whole scene!
And during some of the features we will also be adding a remote camera for in car footage for up close and live footage of drivers during the race.
Keep in mind you can watch all of this while in the pits as well. So spread the word because we are in for one heck of a season.
Here is to a great season and look forward to seeing all you race fans out there.
Thank you,
Airport Speedway Live
Brought to you by CMTracing productions
Broadcast live streaming video on Ustream
---
Membership Application Form
Memberships will be taken starting January 1st. Just click on the MEMBERSHIP button at the left and 
follow instructions. You will be able to fill out the form on your computer and print it out.
You will, however, still need to sign the form and send it to the Club P.O. Box along
with your check. 
Any membership renewal or fee not paid by April 15th will be charged an additional $5.00 late fee.
If you are under the age of 18, you must send in a copy of your birth certificate or 
driver's license as proof of age.

 This is a BMMRC requirement per the BMMRC By-Laws 

Racing Rules and Regulations.
Car Registration Fee
Payable with annual dues.

  

This fee is for Club car registration and must be paid by each Club member registering a car.

 
All registered cars must have been inspected and competed or attempted to compete in at least three (3) point races during the registration year in order to retain its registered Club number for the following year.
All car number re-registrations must be completed before April 1st to assure retention 

of a previously registered 
car number.

  
To all 600cc class drivers: if you are planning on registering your car number, please remember to state which 600cc class you
are competing in.  If you are competing in both classes you will need to retain your number in both and pay fee for both. 
Pit Spots
Pit spots will be taken starting January 1st. A car owner/driver may prepay the yearly pit space fee in order to 
maintain the same pit space

 from year to year.

  

The assigned car must have been signed in to at least 50% 
of the scheduled

 previous year's races and have fee paid prior to April 1st.

   

 
Visitors
If you are a visiting driver planning on racing at Airport Speedway this season, you must fill out the form for the 1099-Misc. These are for cars not registered with B.M.M.R.C. All Drivers use the Visiting Driver form, Drivers that have a ride with a Car Owner use 1099 Car Owner form ALSO. Please complete the on-line form and print it out, then take the form to the Sign-in booth the first time you plan on racing.
If you are under the age of 18, you must bring a copy of your birth certification or drivers license as proof of age. This is a BMMRC requirement per the BMMRC By-Laws Racing Rules and Regulations.
---
Rained Out
Airport Speedway uses RainedOut and delivers alerts when needed directly to your mobile phone as SMS text messages or email. If you would like to be notified by SMS or email on events or cancellations, click Rained Out and follow the instructions to sign up.
---
ATTENTION
The SFI Foundation, Inc. has just been made aware of the existence of a counterfeit Head & Neck Restraint System that could pose a significant danger to those who purchase and use these products. For complete information regarding this matter, please click on either of the following links:

http://sfifoundation.com/important-notice-regarding-counterfeit-product/

http://sfifoundation.com/wp-content/pdfs/Notice2-4-15.pdf

Should you have any questions or comments regarding this matter, please feel free to contact the SFI office.
CARL V. OLSON
Motorsports Manager
SFI Foundation, Inc.
---
2015 Rule Changes - Highlighted in yellow
By-Laws Section
Article III, Section 2 - A2, Page 2
Driver Member. This membership category is for all drivers. Driver Members have voting privileges and are covered by all required insurance. "I" membership may be upgraded to "Driver" by paying the additional membership fee. *ACTIVE Club membership is required to receive points toward the BMMRC Point Championship and to participate in the Point Fund.
*ACTIVE means must sign up for a committee. Also must participate in work parties or pay work detail fee.
(Also see Page 3, Item D and Page 8, Item 2)
Article VII, Amendments, Section 2, Page 7
Proposals for rule changes for the current racing year must be submitted to any board member or club officer by June 1(mid-season).
Proposals for rule changes for the following year must be submitted to any Board member or Club Officer by the first Club meeting in September. Rule changes will be decided by the incoming Board of Directors, elected for the following year, prior to the December general membership meeting and announced at the December Club meeting.
Rules Section
Section One, Item 2, Page 8
Drivers of a micro midget must be at least 10 years of age. Those ages 10 and 11, must have had at least two (2) years driving experience in quarter midgets or organized go-karts. Those ages 10 thru 14 turning 15 during the current race season, must drive in the 125cc Junior Class
Section Two, Item 2, Page 10
"Non-Point" events. These events are open to any racers meeting BMMRC engine and car specifications with inspection and approval for safety. Any format may be used for non-points as long as it conforms to our scoring systems parameters. (Also see Page 8, Item 2 for age requirements.)
Section Two, Item 6, Page 10
There shall be a minimum of 4 cars in any race. A maximum of 10 cars in Heat Races.
Section Four, Item 1. (h) Page 12
All Feature events will be lined up after the winner of the last heat event pulls pill
for feature starting line-up, (pills 0, 3, 6, or ½) from Heat Race finishes followed by
"B" Main /Consi finishers. In the event of an odd number of cars, the field will be
rounded to an even number, i.e. 17 cars - 16 would be used for invert Cars that
do not finish; those that are disqualified (either a race DQ or weight DQ) or those
that do not start a Heat Race will qualify behind all cars finishing Heat Races.
Section Four, Item 4, Page 15
Add:
The season will consist of a minimum of four (4) Non-Points events.
Section Five, Item 14, paragraph 2, Page 17
All heat races re-starts after the first completed and recorded green flag lap will be lined up by the flagman's signal, and will be single file.
All features re-starts after the first completed and recorded green flag lap, will be lined up by the flagman's signal, and will be double file, up to lap 10.
After the first recorded green flag lap, the leader gets their choice of starting lane (inside or outside lane, of row 1).
After 10 laps have been completed the scored all re-starts will be lined up by the flagman's signal and will be single file.
Section Five, Item 15 (line 9), Page 17
Any car passing or racing (jump start) before the lead car reaches the "start zone" or the lead car starting too early (before reaching the first cone) will be penalized two (2) positions. Once a jump start is called by the race official, (flagger, race director) the caution will immediately come out, and the car or cars called for the "jump start" will be penalized two spots from the current lap's line-up position.
Section Nine, Item 1, Table C, Page 27
CLASS

MINIMUM WEIGHT

600 LBS

750 LBS

775 LBS

125cc Junior

Up to 136cc

4-Stroke Wingless

single cylinder up to 636cc

any multi-cylinder

over 270cc

up to 637cc

4-Stroke Winged

single cylinder up to 636cc

any multi-cylinder

over 270cc

up to 637cc

250cc Stock

single cylinder 250cc

250cc Open

single cylinder up to 270cc
Section Nine, Item 1, Page 27

125cc Junior Class is for 2 cycle 125cc motors.

Maximum displacement 136cc. Minimum weight 600 lbs.

125cc liquid-cooled motors must compete in the 125cc Class

Section Nine, Item 1, Page 28

600cc 4 Stroke Winged Class

Minimum weight 775lbs for multi-cylinder motors.

(see page 31 for a complete detailed list of motor specifications for this class)

Section 11, Item 3(a), Page 30

Item 1.The following specific restrictions/allowances also apply:

No porting, sanding, shaving, milling, grinding, etc. of cylinder or head. Cylinder may be repaired with prior tech approval and must be tech inspected upon completion for legality.

(I.e.: repair spring lugs in rear cracks in cylinder)

Section 11, Item 3(k) Page 30

Stock OEM piston or tech committee approved stock type replacement piston.

(when Part # becomes available it will be added)
---
Sponsorship/Advertising Opportunities
VIP Lounge $250
From the exclusive VIP Lounge enjoy a spectacular view of the entire racetrack. Employees, family and friends can relax in this air-conditioned room with comfortable chairs and controlled sound system giving all the play by play action.
Ø Private use of the lounge for 5 of your guests
Club Member VIP $125
Billboard $250*
Place your 8' x 10' billboard or banner on the speedway backstretch where it is visible to all spectators and racers.
*additional fees apply if artwork provided by speedway
Product Donations
Product donations are given away to spectators and racers during the weekly intermission. Prizes (product donations) are awarded through a drawing from all tickets sold for that event.
---

Fast Times
Fast Times recorded by AMB it Software since 2005

| | | | | |
| --- | --- | --- | --- | --- |
| 125cc | 250cc Stock | 270cc Open | 600cc Winged | 600cc Wingless |
| Evan Krautwald | Ken Cummings | Alex Swift | Angelo Mercado | Brett Michalski |
| Oct. 30, 2011 | Aug. 27, 2005 | Aug. 20, 2011 | Sept. 8, 2005 | May 10, 2014 |
| 10.134 | 9.919 | 9.687 | 9.581 | 10.389 |
---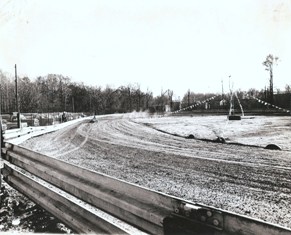 Remember When Slideshow
Remember When Part II Slideshow